Chats affirmations, what's to come, & balancing business & music.
"Trial and error, sacrifices, and experience… there is no other way."
English-Cypriot jack-of-all-trades musician A!MS, more commonly pronounced as Aims, has always been his own biggest motivator. After having made his debut as part of British UK garage and hip hop collective 'So Solid Crew', A!MS set his sights on a new target moving forward: launching his solo career.
Being certifiably successful in doing so, A!MS looked to the business world for new creative ventures, with dips into the Ayia Napa music scene, being founder and CEO of the record label 3fifty7 Music, as well as being the owner of the marketing firm La Familia Marketing being just some of those considerable accolades.
Fast forward to 2023, the multi-faceted creative is fully focused on the task at hand: music. Having just debuted his latest single, titled 'SELF ESTEEM', A!MS is looking ahead determinedly. PAUSE sat down with the music mainstay to talk affirmations, what's to come, and balancing business and music.
Check it all out below.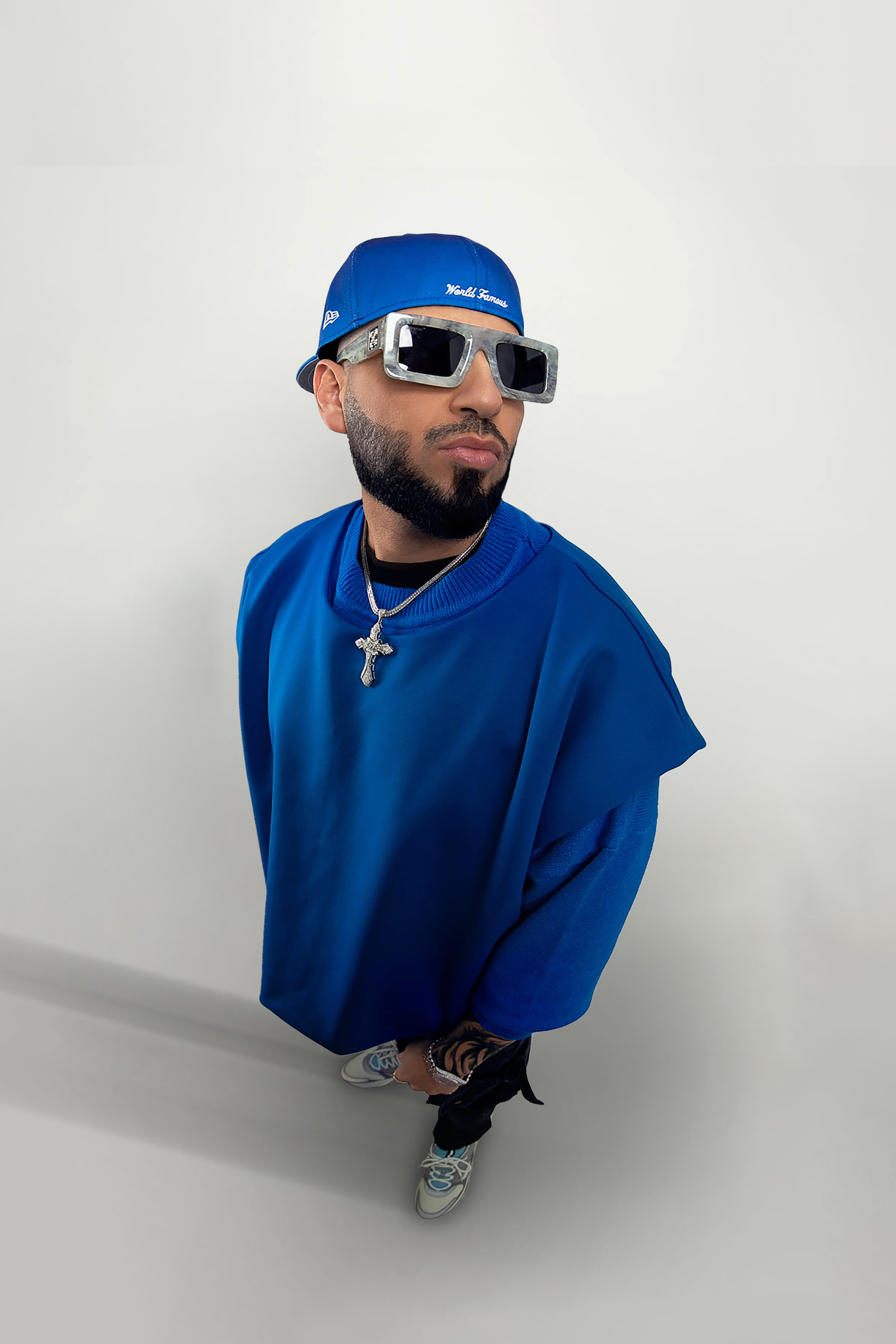 (Photographer: Kno One)
Cap: Supreme, Glasses: Off White, Top: CGI New York, Jeans: Embellish, Shoes: Dior, Jewellery: A Jewellers London
Our soundscapes welcome you back this year with "Self Esteem" — a fiery track drenched with inspiration and affirming energy. How do you stay motivated?
 Thank you, I appreciate you for having me, I'm glad you're vibing with the new track. Motivation is such a fragile subject, I mean, you can't always be as motivated or as inspired as you would like to be but that's life, as I say in the track "everyday I'm grinding no matter how I feel…" so even if some days I'm down, or feeling stressed, I try to keep telling myself to keep it moving regardless. I feel like having true passion and love for your craft will always have you going hard no matter what, and having a healthy, solid, and supportive environment is key! I am forever grateful for my health, the health of my loved ones, and all the opportunities I tackle to keep growing, firstly as a human and then as an artist, although I try to be disconnected from the industry as I'm constantly trying to become the best there can be… A!MS HIGH!
Are you a believer in affirmations and charging your energies?
Definitely, however I believe in being aware of it but not to walk on egg shells in life thinking, "oh no I can't think negatively, or I cant feel vulnerable." Like all things in life, balance is important and I feel I can read the room quite well, and usually my gut talks to me, hence why I try to be honest with what I release and make sure I like it first before anyone else, as I feel even that energy can be transferred. I am a rare commodity in music and part of that has always been the affirmation and the energies. As long as you practice what you preach, be yourself, and make sure you put action into those affirmations; actions speak louder than words.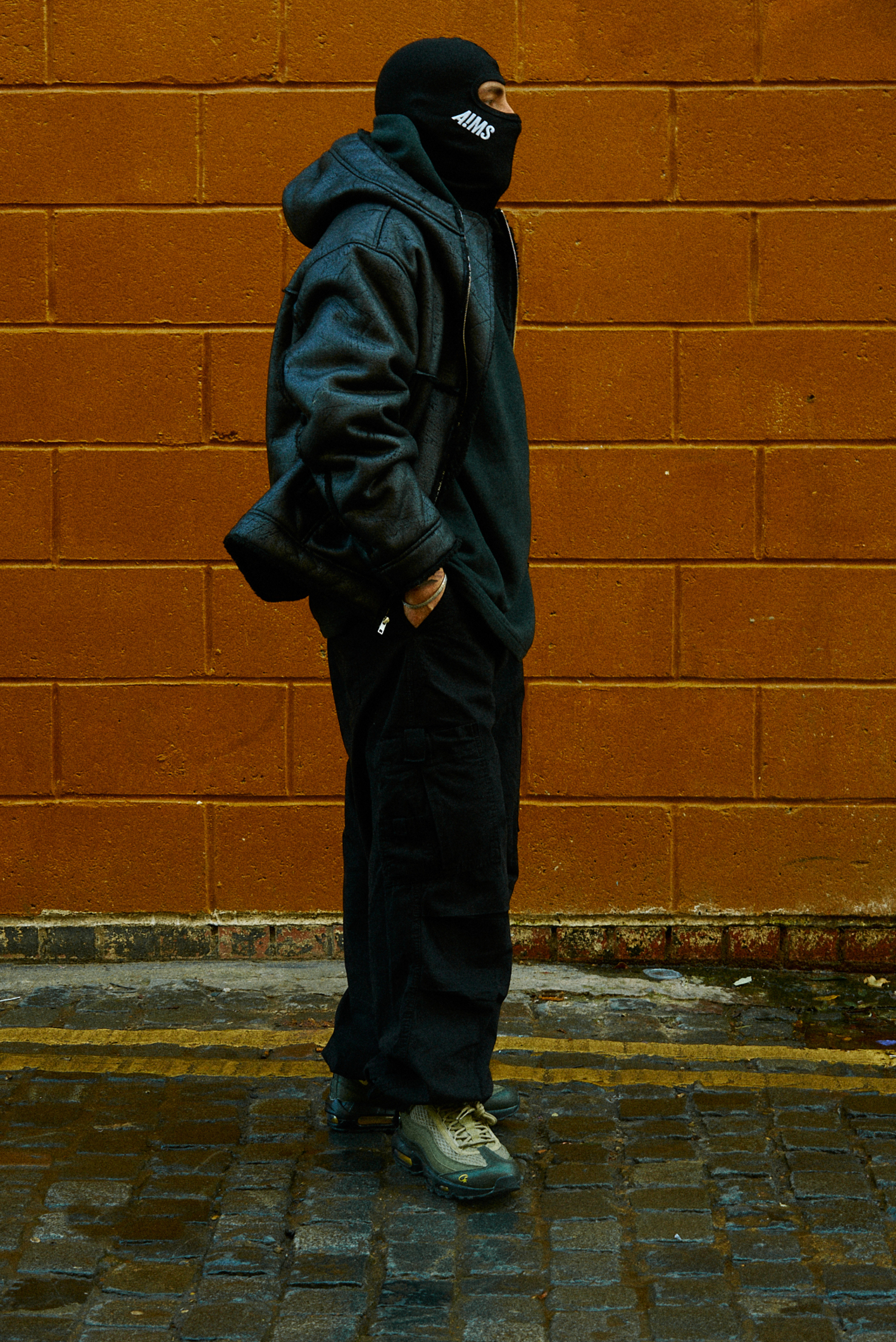 Bally – A!MS own unreleased, Jumper – Fear of God Essentials, Jacket – Supreme, Trousers – Supreme, Sneakers – Nike x Cortiez.
Your career is a mapping of the mindset you find yourself in at each moment, how does that define the attitude you're in now?
I never looked at it like that, but I agree, it feels like a diary or a blueprint, but it's also been a journey that at times I look back and think, "wow, I am outworking all my peers". I am forever evolving and bringing in more youth into play as well, and it truly does help carry on that motivation we were just talking about. Right now, I am focused on releasing music as I feel I am at the best level creatively I have ever been in. 'SELF ESTEEM' is an opening chapter to what's next and I am not worried about anything else other than enjoying what I create… I am not worried by what is happening around us, I cut out all the noise, and I am trying to stay away from too much "marketing".
Your dual heritage allows you to enjoy the best of both worlds. When it comes to your outputs, how do you reconcile the two identities?
I understand what you mean by that, although to me it is my reality so it is just one identity. Sometimes I might fumble a few words as I think in both English and Cypriot, but other than that I feel blessed to have the heritage that I carry, my Lebanese-Maronite side, my Cypriot side, my English side, all the way to my distant relatives in Calabria, Italy. We are not the Mediterranean Wave by accident, I guess the flavours in my DNA help a lot!
It's amazing that you are able to translate your sound to both a British and Cypriot audience. Particularly with the success of your overseas events…
100%… and considering there are so few Cypriots around the world, I feel blessed to have their backup, particularly the youth. I mean you have artists with a heritage of million and millions around the world, and considering Cyprus has just under a million – and probably the same all over the world – and with everything they have been through and the lack of constant support within the Cypriot community, I have been blessed to genuinely have the community support me, but the same goes for everyone in the UK and Lebanon. However, I feel the world has my back as we don't choose where we are from or born, we can honour that but relating to someone, it can happen to anyone anywhere regardless, and we are always talking to the whole world in our music. 
In what ways do you balance your role as an entrepreneur, father, and artist? 
Trial and error, sacrifices, and experience, there is no other way, and there is no handbook, just give it my best each and every day. It is not easy, but the key is to truly be into anything you do, and I am lucky to love what I do. Not everyone has that privilege, and I highly rate people who are in a 9-5 job they don't like, that takes true discipline and motivation and it builds character.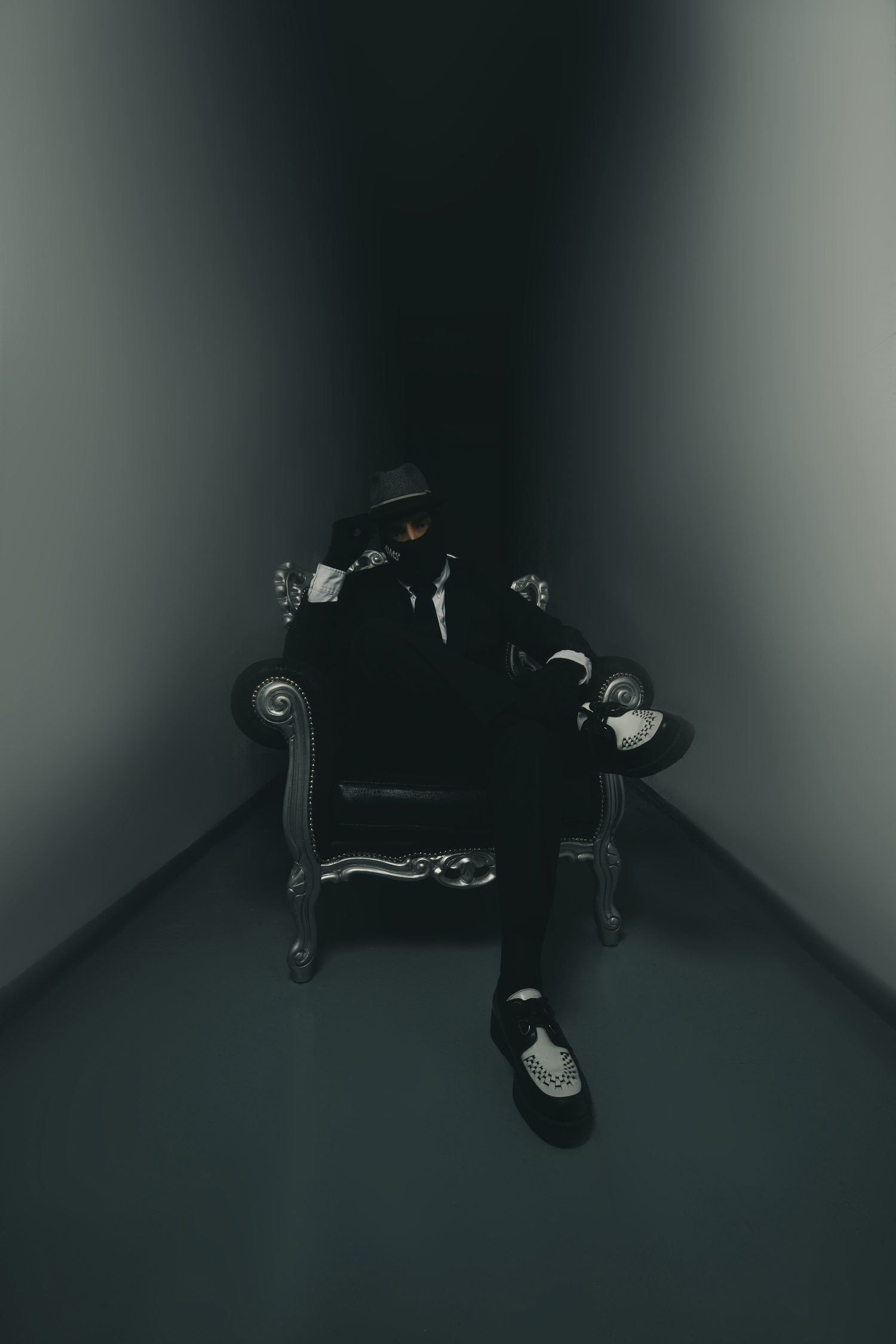 Bally – A!MS own unreleased, Suit: Private custom tailored.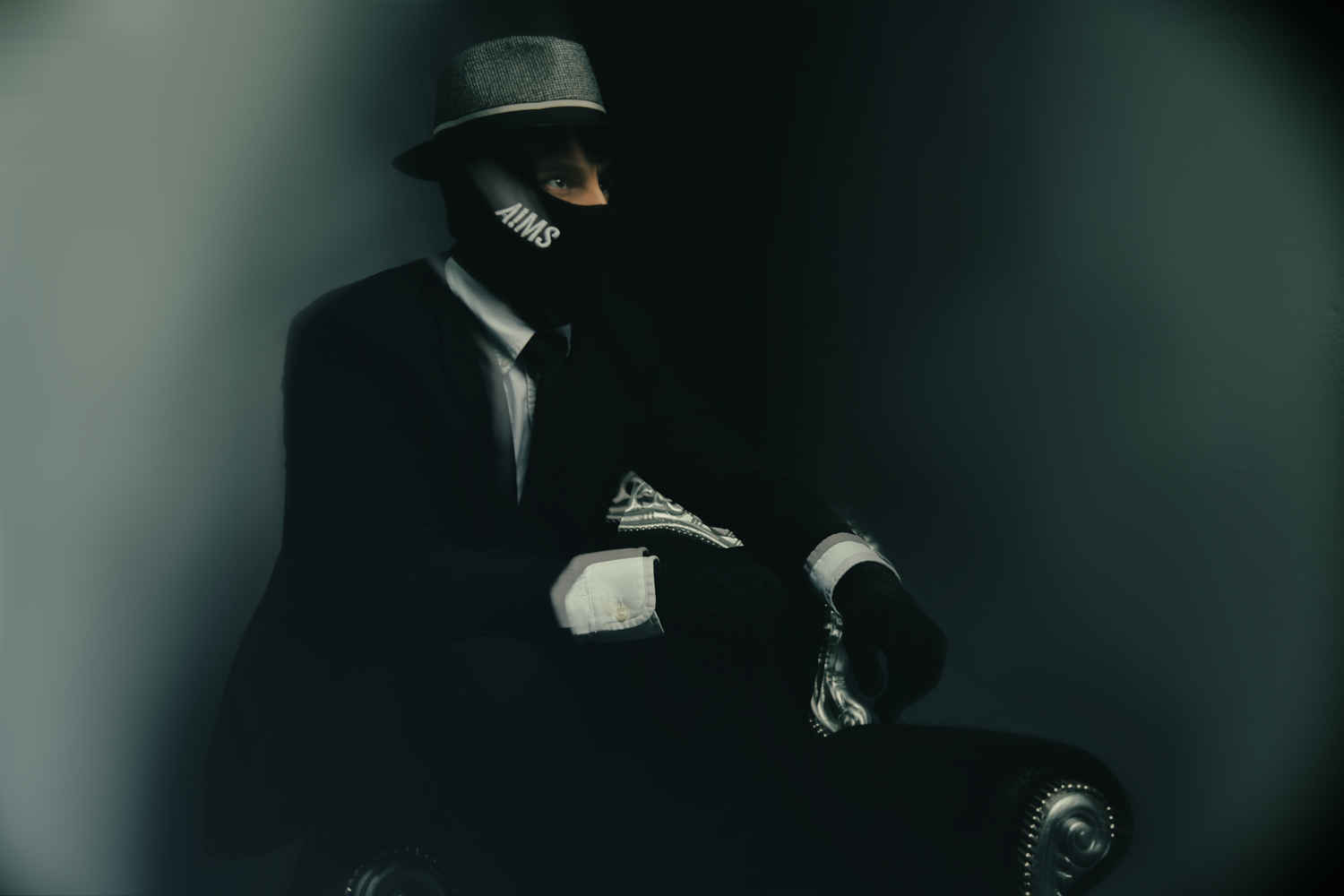 What changes do you see in the music scene? In your experience, has the industry improved since you started?
We need a whole magazine discussing industry changes! It was always a ground where middle people thrived in between artist and public and it still is, in some areas it has been great, especially if you want to build your own global label and brands like I am doing. In some other areas, it has become a bit too artificial, to the level where sometimes music comes secondary and that will always and forever sadden me as I am a genuine 'sound boy' and music person.
It is no secret that your music videos often show off the lavish lifestyle you often refer to in your lyrics. What is your intention with regards to visuals? How do you wish to convey the ratio between what you rap about and the world around you?
To be honest, believe it or not I have been holding back! Now that people have accepted the levels and what I have been doing in the business world, I am slowly getting a bit more flashy, before that I felt I had to be flashy as I am trying to learn the business, to this day I never had media training or a record label or any industry establishment get involved so we always tried to assume how a professional record label should operate. I must admit we did not always get it right as we are not industry, but I love my mistakes and my teams mistakes… we are learning live in front of my audience's eyes, but the important thing is that we are improving and no one can knock that.
Over time, have you become more fluid in the creative minefields you have encountered? 
I love creativity, I adopted it into my Wave Parties, which is a trendsetting award winning party. I am adopting creativity into my merch, my A!MS mask, bandanas, and new fashion items I'm dropping soon. I love art, and I feel I have started accepting flaws more lately and embracing them. Listen, I won't say that I feel everything is going exactly to plan, but I know it is moving forward and I would lie if I said I am controlling everything 100% but that fear, that imperfection, that curiosity to see how people take to your art just makes it more exciting. I can't even imagine how the global superstars at the moment see it and I pray I find out as soon as possible. I trust my creative team, my creativity, my ears and my vision, I feel we are getting closer to doing things few have managed. 
What first drew you to music? 
I grew up in a family that owned one of the longest running hip hop clubs in the world, that still to this day has the same name, same location, and music policy, club 'Black N' White', Ayia Napa, established in 1985. So music, especially hip hop and R&B, was normal to me even when it was just niche, in the late 90s early 00s it was not a widely accepted genre. Half of the people backing the scene and sound today didn't even wanna know back then, so I was there during that era turning from DJ Sniper, to Producer Sniper, to A.M. SNiPER the artist, writer and ghost writer to A!MS and the whole SPLASH GANG, the story is there, this is blood sweat and tears on steroids…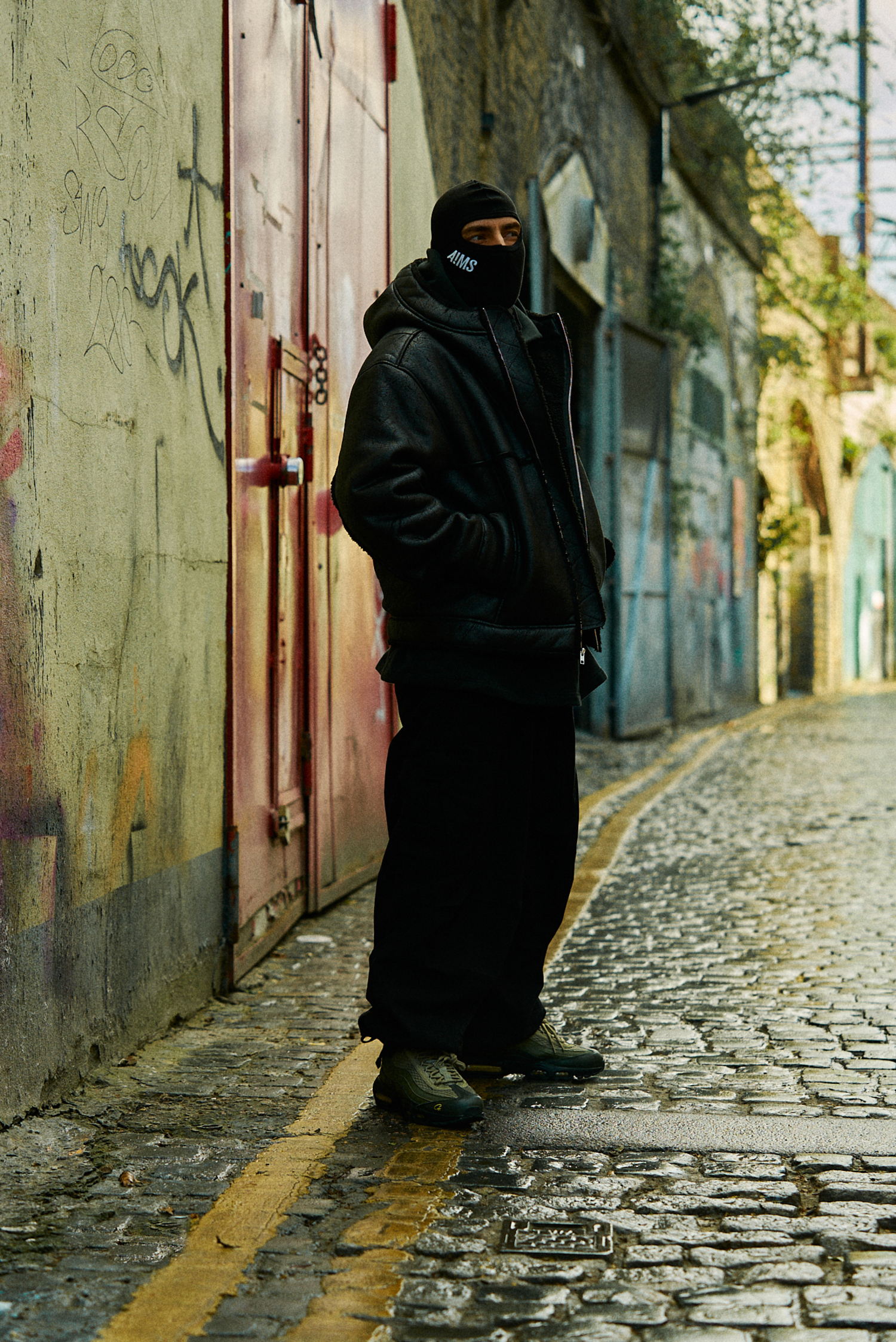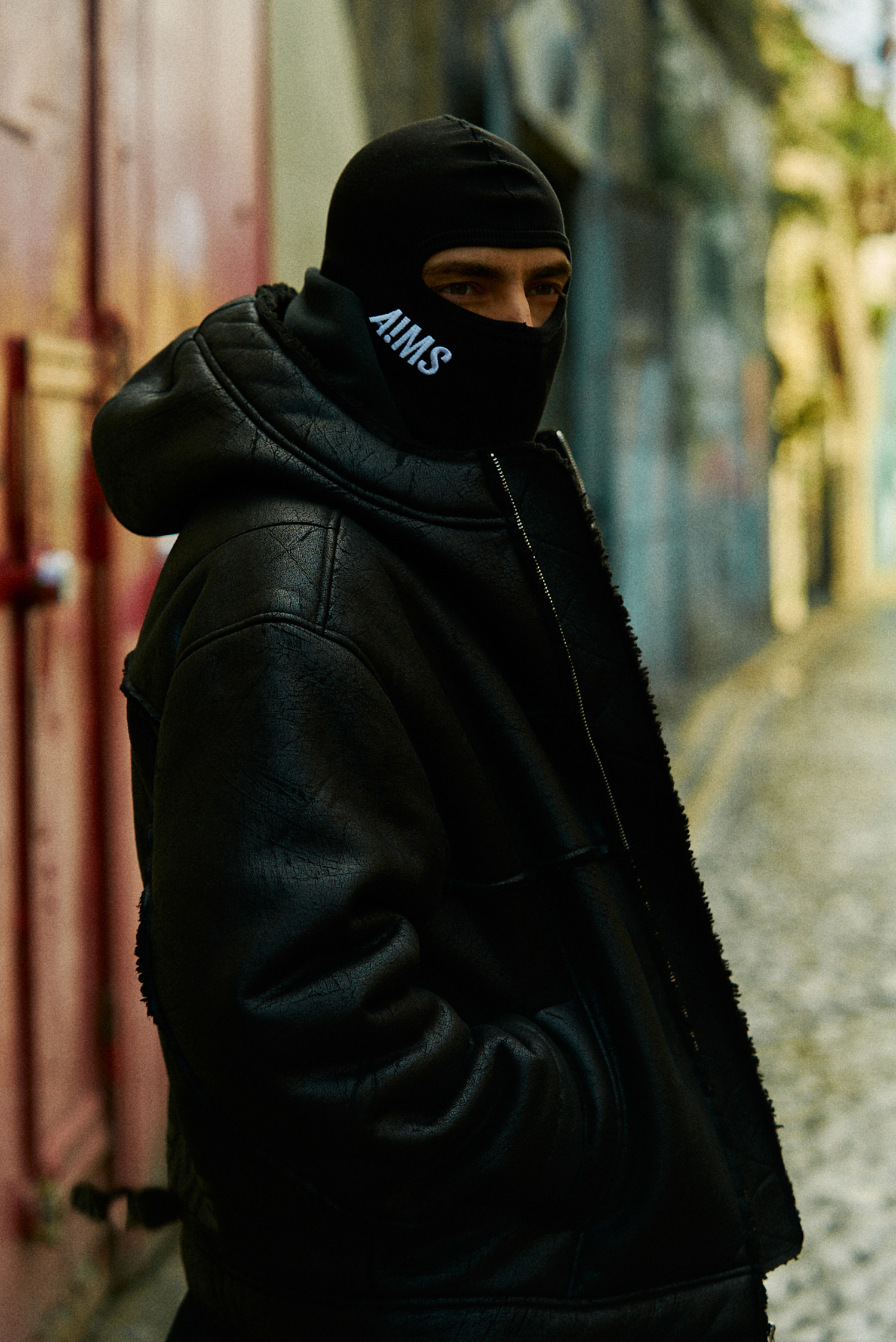 Is there any memory that stands out in your mind of your first efforts to succeed?
Countless, the fact I was a crap beat maker at first and kept trying until I finally had people rhyming on my productions, SWISS from 'So Solid Crew' was one of the first to record a song called 'You're Mine' when he was transitioning into rap from djing and producing. Then I recall trying to get into Rocafella – today's ROC NATION – to eventually produce for Rocafella Artists like Memphis Bleek and do tracks with them, and then now having credits on global smash hits and sync and all that good stuff. I even remixed a song that featured Kanye West when he was just starting to rap, I can remember reading credits in the CD album booklets to check who produced what, producers were treated differently then, the discovery era of hip hop was great. I feel we are in the "recovery" era now… 
Is there a particular career milestone that sticks to you?
I mean I can mention awards from UK to Cyprus, platinum records, various syncs from WWE to movies, but I feel the come up after a Covid-19 hit world, this moment right now, is a true milestone as I am now entering into a phase in which most musicians would usually be short of, but we're never done… if anything we are bringing some sounds back to life and introducing some new young talent via the Splash Gang – as well as established members of course! The game is due to be FLOODED!
Is there anything else we can look forward to from A!MS? 
Yep, I am finishing this body of work right now, The Splash Gang has waves on waves ready to drop, and we are about to announce the dates for The Waves Parties 2024! The water in the wave pool is actually synced to the bass and the music, if you did not know that!
Finally, can we expect another pool party? If so, are PAUSE invited?
June to August! You are one of the first to make the guest list! I'll see you on the wave! To be honest, it's starting to get cold out here so it's time to head back to Napa! PAUSE fam, thank you for your love.
A!MS' new single 'SELF ESTEEM' is out now.