"Kill Your Idols."
Being Barcelona born-and-bred, there was only ever going to be one place that David Méndez Alonso's Outsiders Division showed out for the crowd. Debuting their latest efforts at the recent 080 Barcelona Fashion Week, the ever-colourful Outsiders Division made sure to make their presence known through this Fall/Winter 2023 collection, with the brand having long based themselves around the idea of embracing emotions, imagination, and nostalgia.
Doing exactly that, this collection bridges the gap between art and fashion as Outsiders Division look to the past for their future in fashion, bringing back an array of historical techniques and disciplines and implementing them into their attention-grabbing collections, all the while embracing a sense of long-forgotten youth and a rebellion to 'growing up'. Catching up with the brand, PAUSE got a quick insight into what Outsiders Division is all about, the brand's unique creative vision, as well as what collection staples can mean for designers.
Check it out below.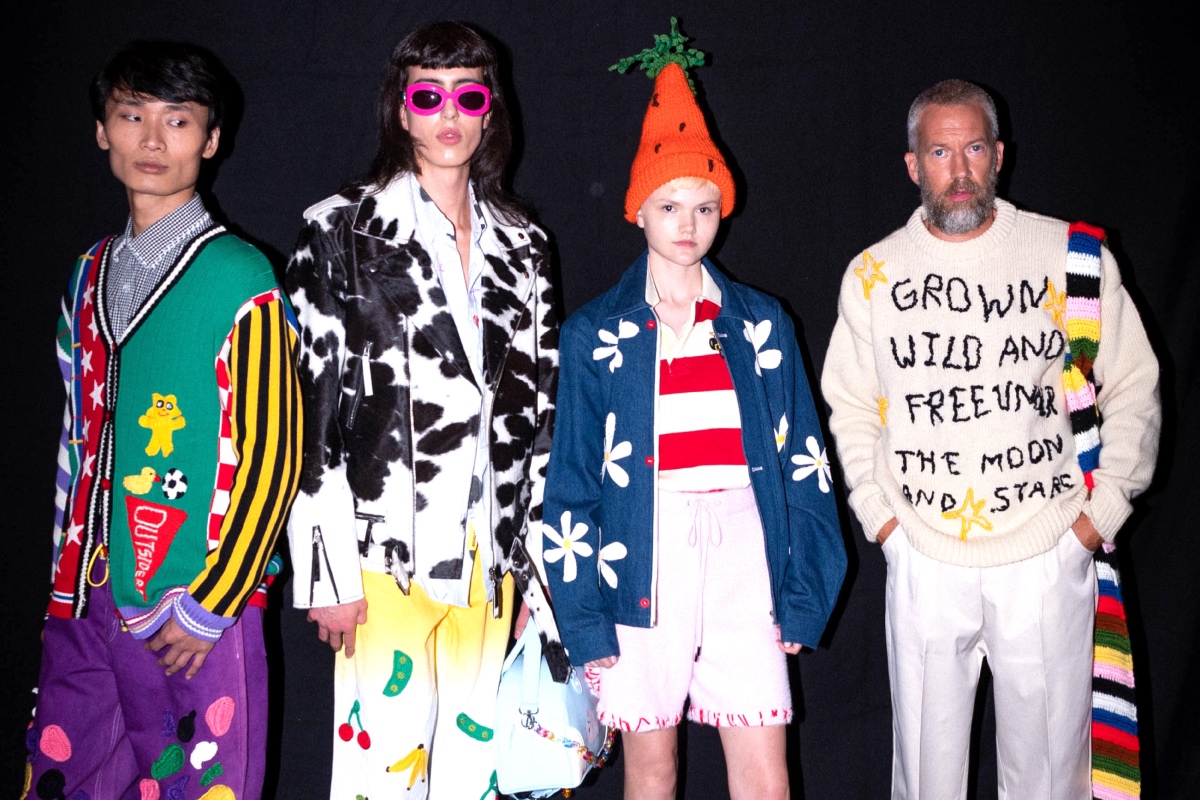 I love the collection, it was so colourful and so strong. What is an outsider to you? And how does that connect to your brand?
I like when the kids dress as old people and the old people dress as kids, I like this mixture. I think it's really cohesive when an old man dresses without a shirt and looks really naive, I really like that idea. It's also about looking into very classic pieces and add some fantasy as well.
Your collection was so bold, especially the statement "Grown wild and free under the moon and stars" jumper." Is that the main expression of the entire brand?
Kind of, yeah!
What was your favourite piece you designed from the collection?
I would choose the cow leather jacket pieces and crochet accessories.
I was a big fan of the spiked shoes. What was that inspired by?
They are actually custom-made, I really like to play with materials. I actually studied fine arts and fashion design so I've been doing exhibitions in contemporary arts since I was five years old, so my background is in fine arts and graffiti. I feel like I've been a fashion boy since I was young and fashion has always been with me.
If there was a character that inspired this collection, who would it be and why?
I feature this gremlin mascot throughout the collection, I love that! I always use mascots in all of my work, it just feels good to have this represent the collection.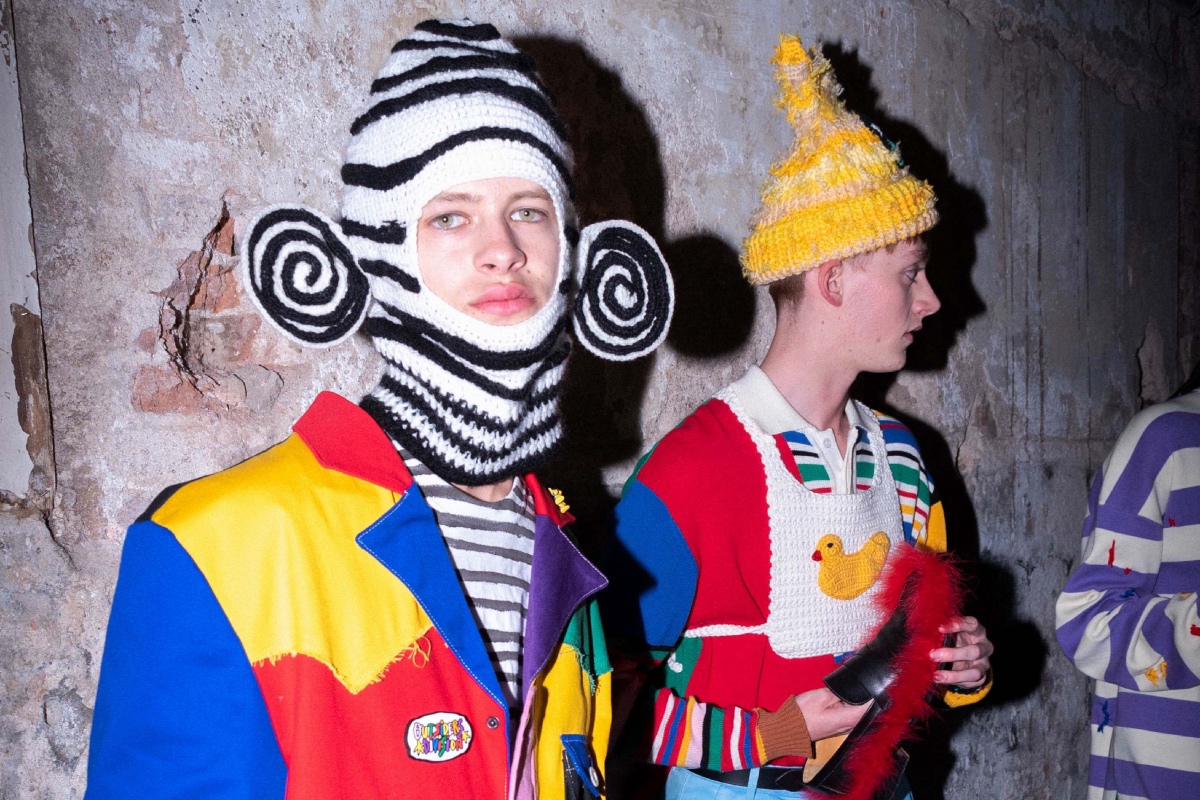 How has it been for you showcasing at 080 Barcelona Fashion?
Very grateful for the opportunity and what that means. It makes sense to return to the catwalk now that the brand has its own path and we have the capacity to produce the garments that we have showcased. It helps us to freshen up and get out of the monotony of the studio, and also, it gives us many clothes and products to sell the following winter.
Which fabrications did you explore with this collection?
On the one hand we have all the industrial production of knitwear and jackets, and then there is a lot of handmade crochet and accessories. We have also created unique pieces for the shoes of the show, combining the industrial and manual processes is essential in everything we do.
How do you want people to feel when wearing your pieces?
Happy and confident that the best is yet to come.
Love that! Where do you see the brand going in the future?
Growing, selling… reaching into different places.
Lastly, do you have a muse that you're inspired by?
I like to say 'Kill Yr. Idols', which is a song by Sonic Youth. I don't like to have idols.