Chats writing process, UK slang & Caribbean influence.
"I was born in Jamaica; the music is definitely in my blood already."
Byron Messia has quickly become a household name over this past year, with the 23-year-old dancehall artist having had one of the biggest smash hits of the summer in the form of 'Talibans', which was remixed by the one and only Burna Boy back in July. However, the St. Kitts and Nevis-native's seemingly inevitable rise to the top of the charts isn't his end goal, with the smooth-talking crooner looking to break the boundaries of genre as he moves forward in his promising musical career.
Stopping off in London a few months ago, Byron Messia took some time with PAUSE and musician Shaun Sky to sit down and talk about everything from his journey as an artist so far and future UK music collaborators to the influence of the Caribbean on his style as well as his playlist must-haves.
Check it all out below.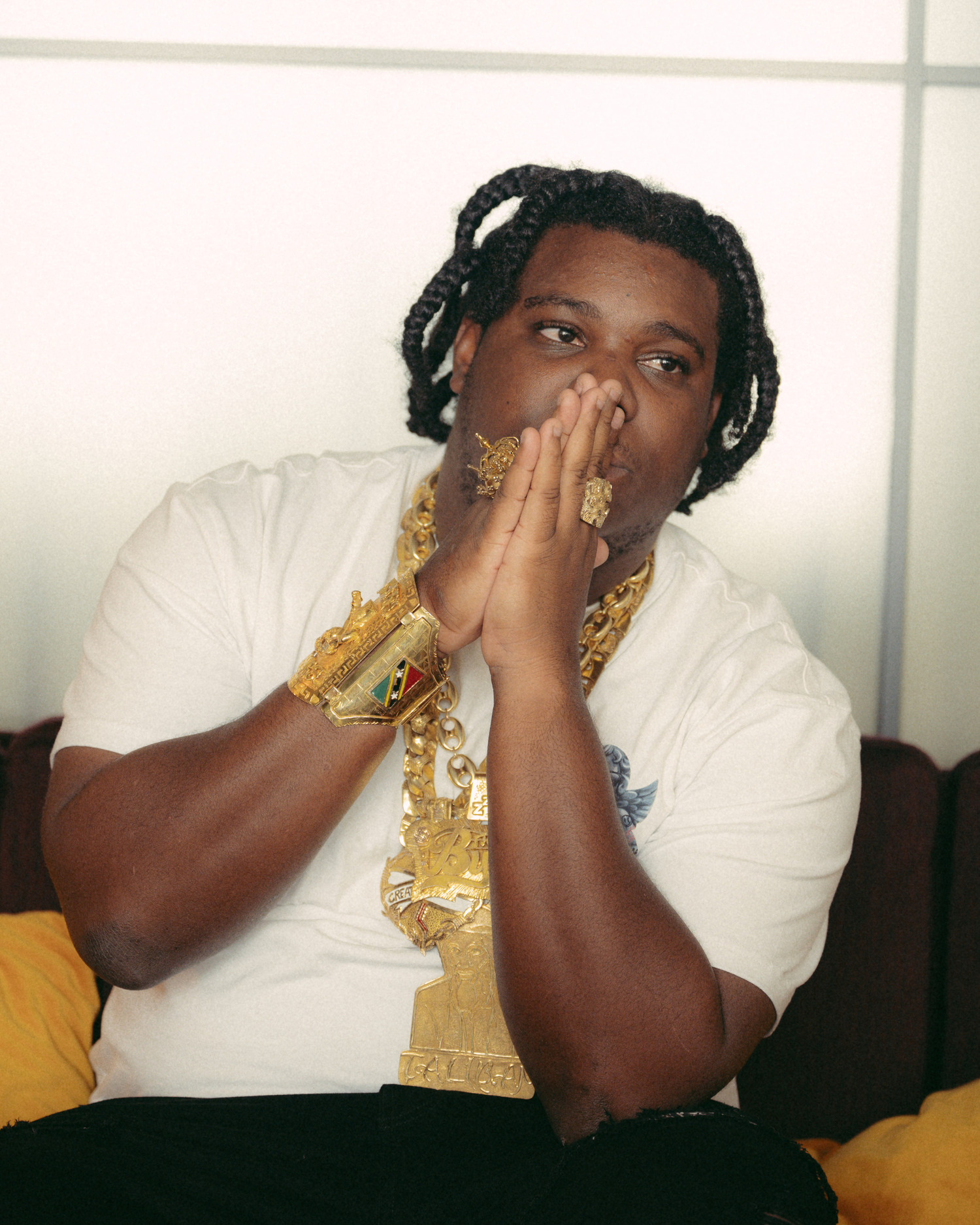 All right, can you introduce this all for us, please? 
Dun know, my name is Byron Messia; I was born as Dillon Byron, I'm 23 years of age. I was born on April 10th, 2000. I was born in Jamaica, Kingston. And then at two months of age, I migrated to the beautiful island of Saint Kitts the sister island Nevis, where I lived the rest of my life.
What do you do?
I'm an aspiring, up and coming artist. I do music for a living.
Why music? 
Music was always in me from an early tender age, you know, it was a way out for me as well. Just being anybody in life, even having a voice of my own. Having a place to voice my problems and make it, you know.
Can you further share some insight on your writing process and how you come up with your lyrics and melodies? 
You know, I'm a very melodic person still. Writing, sometimes we go as deep as to lock off the whole world and just, you know, vent… more of a venting process. When it comes to me and my friends in the studio, we just create, you know, we just ah vibe and have more of an energetic feeling.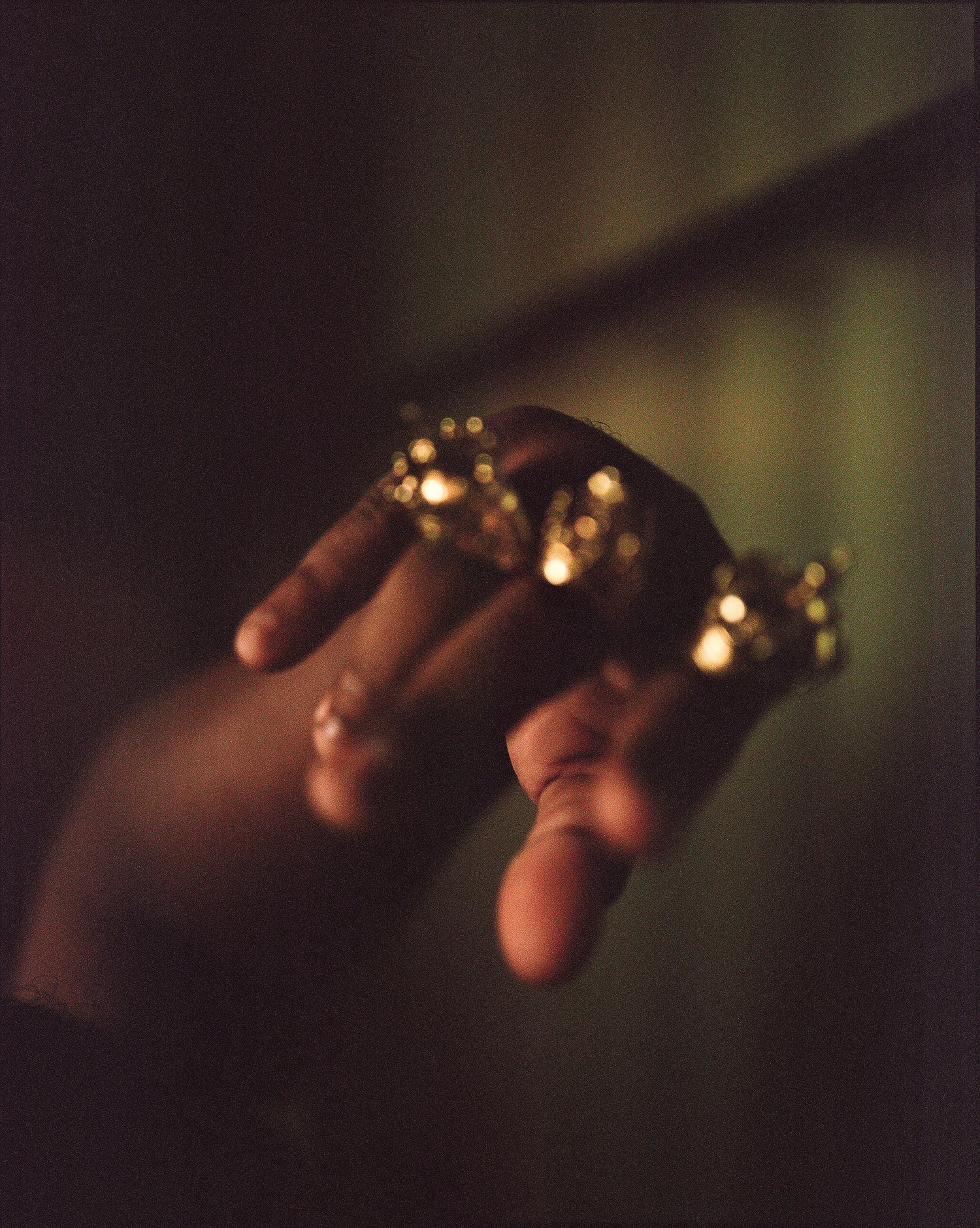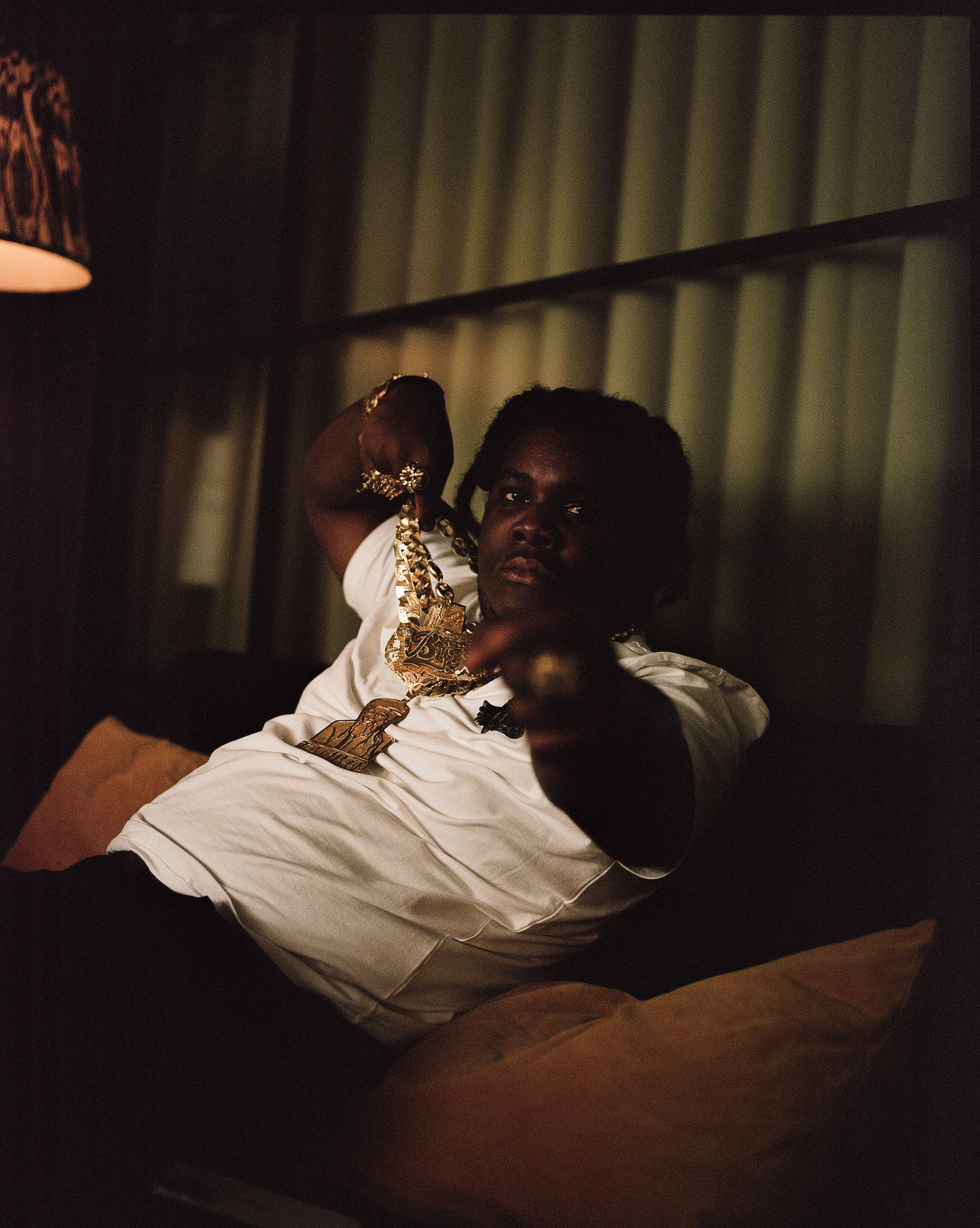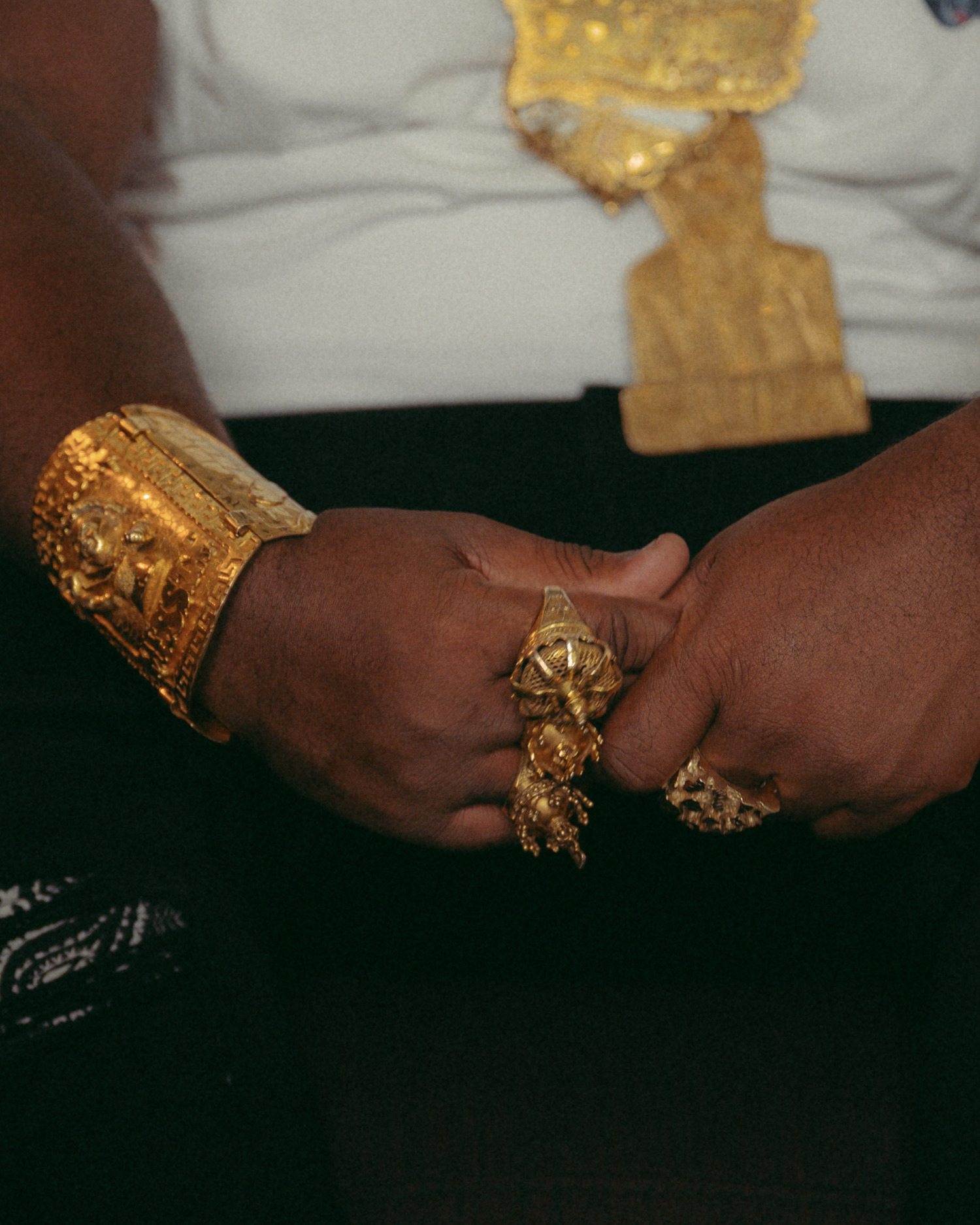 Music, it often reflects societal issues; how do you bring attention to topics through your music and how are you able to translate it to the world so well?
I'm a very blunt person at the end of the day, I always tell the truth and always say it how it is and nobody is going to change that about me. I even make your opinions matter about my process of delivering the songs to the people that don't have a voice, just like how I was a once you know.
How has being from the Caribbean influenced your style?
I mean the whole Caribbean is in, with different ethnicities. You dun know I was born in Jamaica; the music is definitely in my blood already. In St. Kitts, certain slang, the way that we talk and so, and we can't forget Trinidad now, where I was staying for a bit. Lifestyle you know.
Haha, with the bussupshot and doubles!
Haha, you dun know.
Okay, "don't step on my Nikes." What's your favourite Nike model? 
The Air Force One.
What you saying? The clean colagate whites?
Yeah, the cocaine whites. If not the cocaines, we say tennis. The bad tennis dem you know.
I might have to take that one!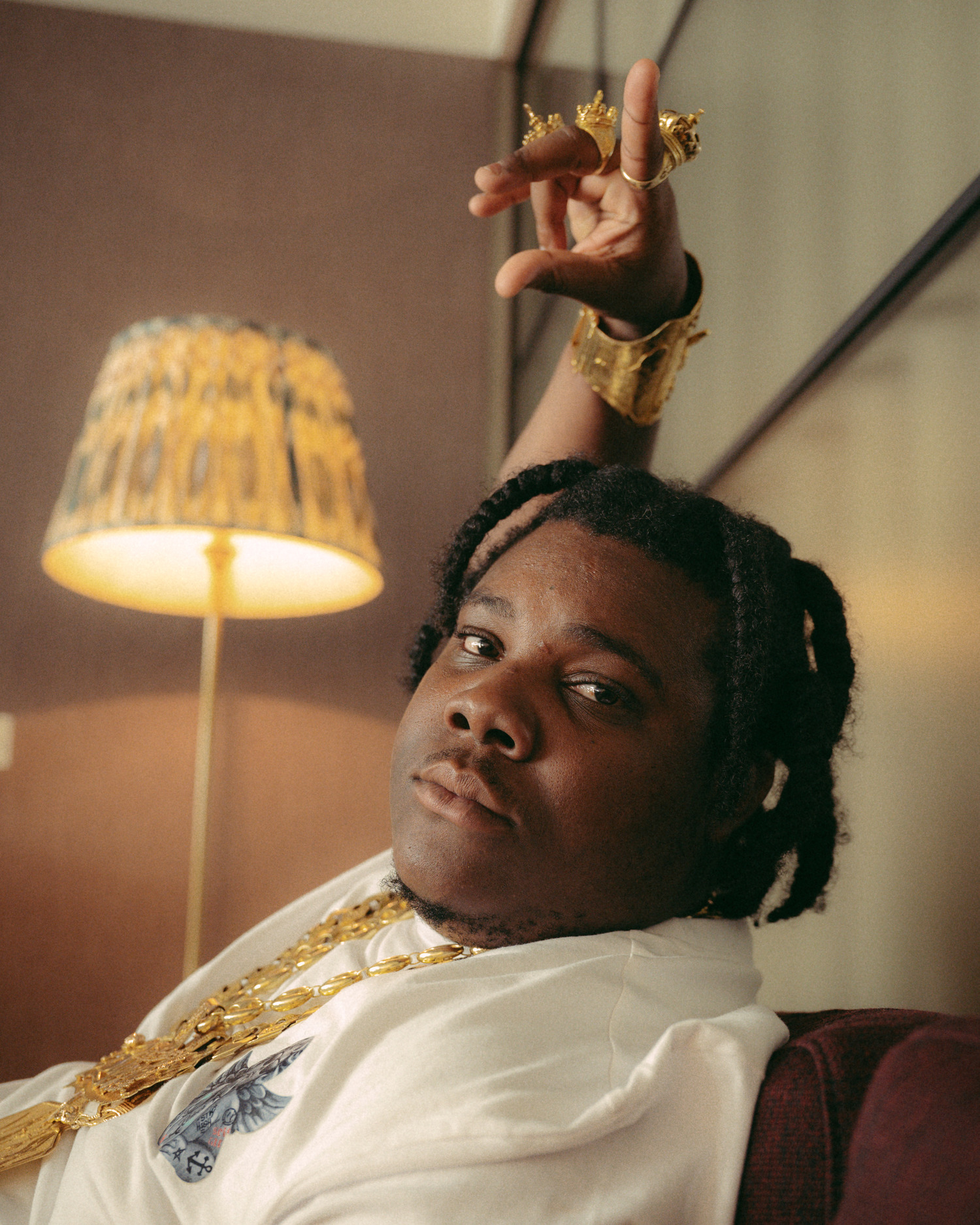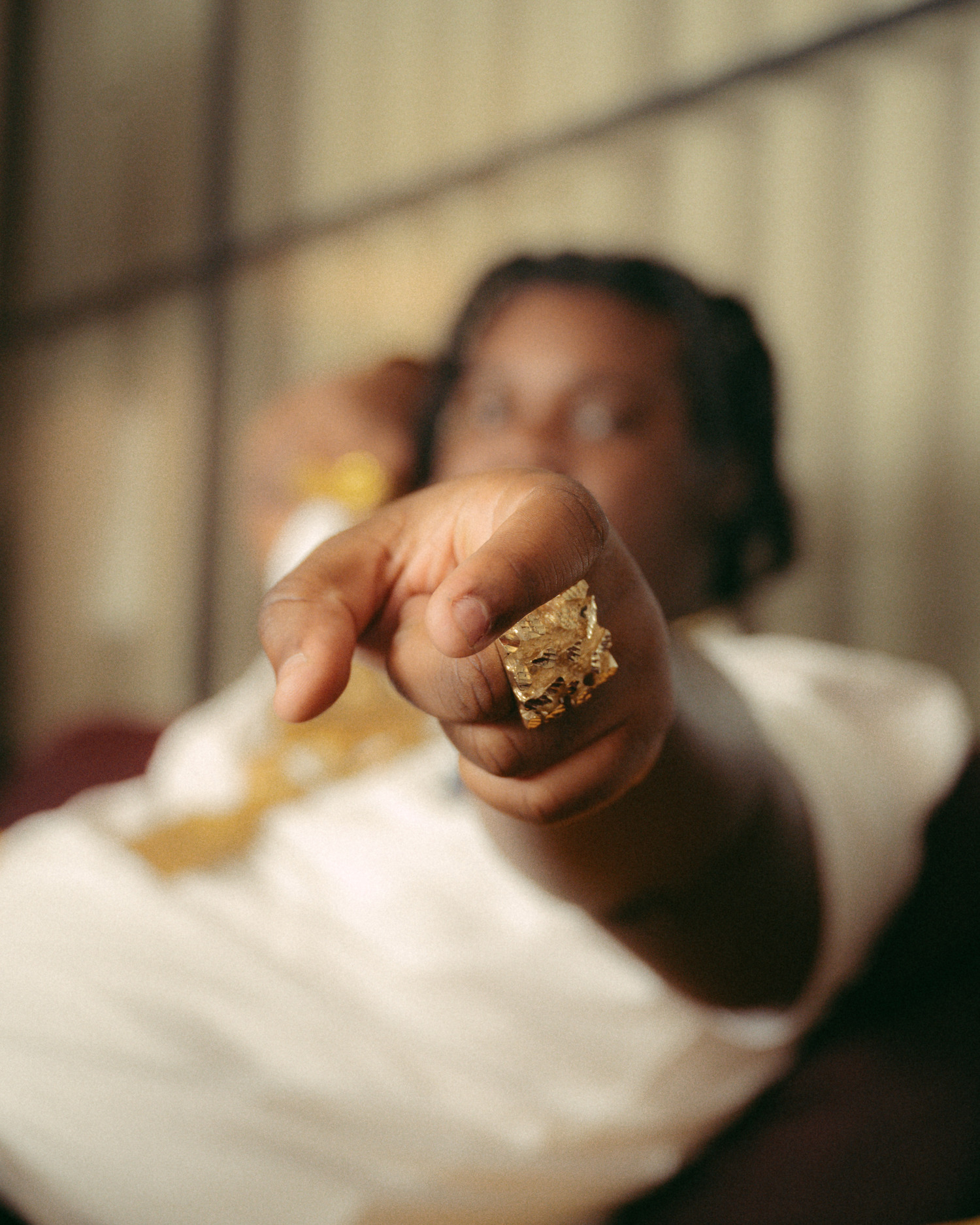 Is there any London slang or any London phrases that you've heard? What have you picked up since you've been here? 
Peng ting.
Big up the gyaldem, hold tight the gyaldem!
You know, ya dig.
What Caribbean island has the best food?
Ahhh hmm, that's a good question. It all depends. Every Caribbean island has great taste and different cultures. It doesn't matter it's not the country, it's the chef.
What you saying Johnny cakes or dumplin?
Yyyyyy, dumplings still.
Cool, we're going to do quick fire questions.
What's your favourite landmark that you've visited in London? 
London Bridge.
Best UK food discovery?
Island tings in Birmingham.
Describe London weather in one word.
Burrrrr…
London fashion trend that you've embraced?
Puffer jackets.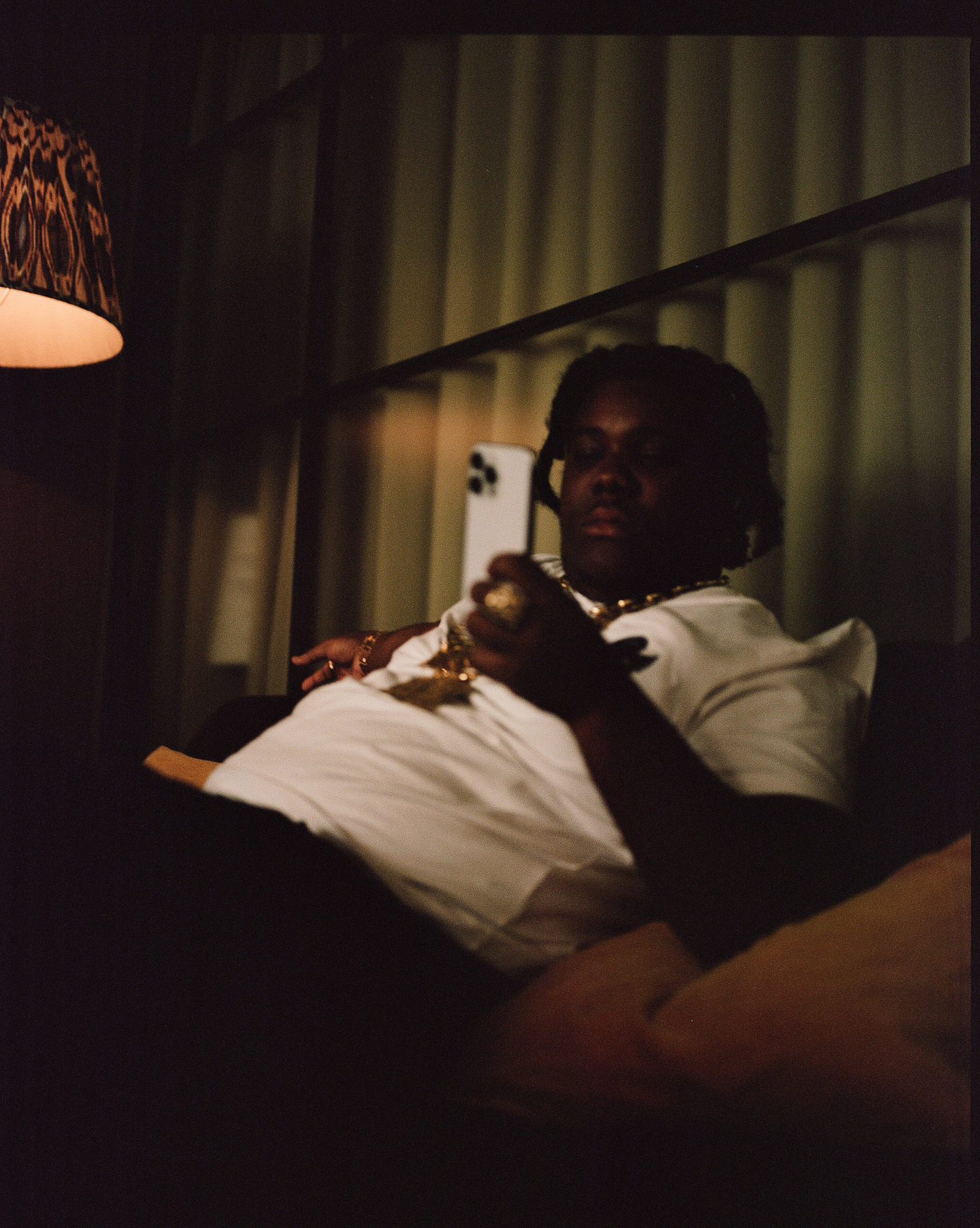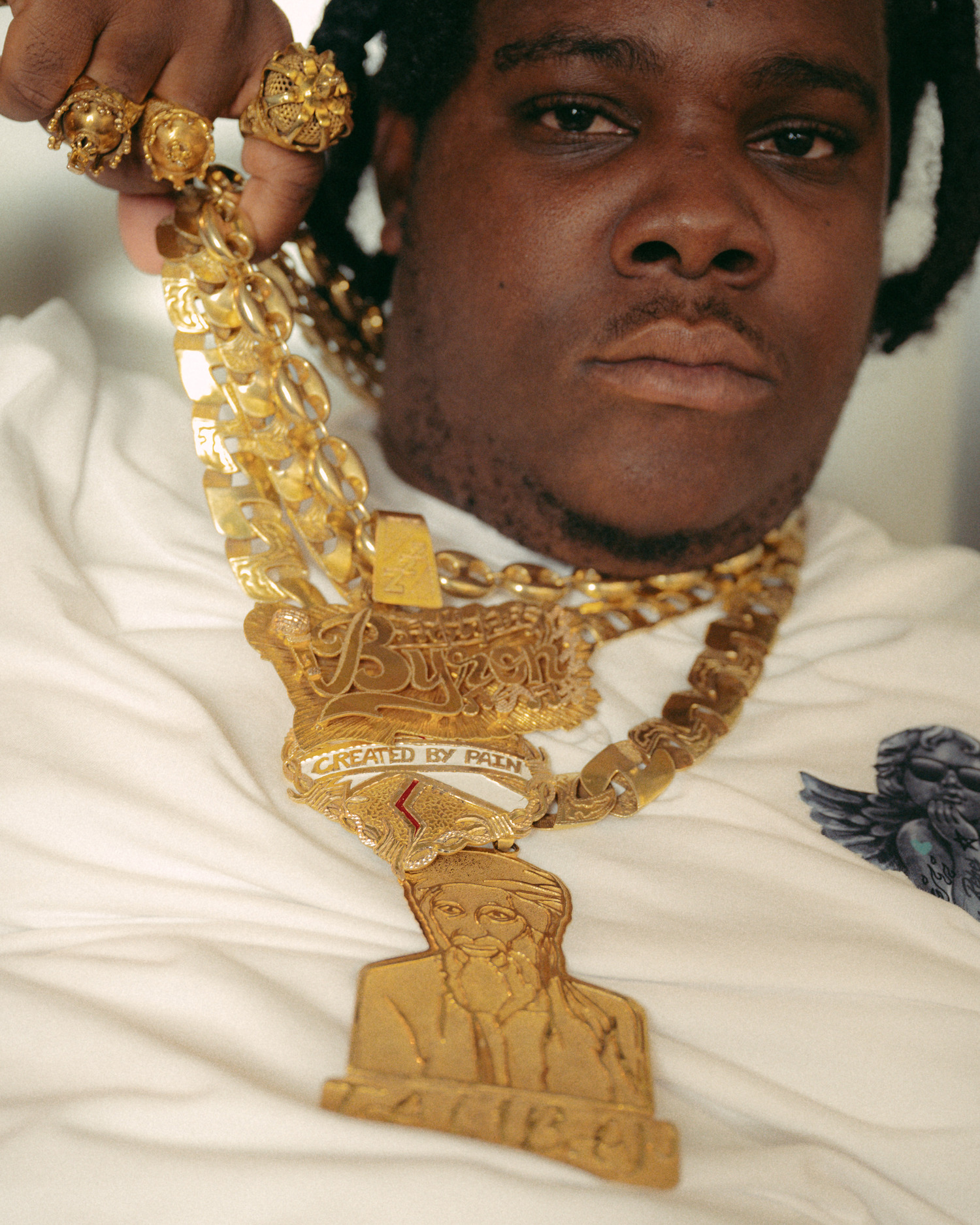 What about the Nike techs and tracksuits?
Yeah, yeah… that too.
How would you describe London's music scene? Is there any one that you would want to collaborate with? Have you been in the studio with anyone? 
Yeah, producer wise, I've been with the Fanatics and Jae5… cooking up some heat. Artist wise Fredo, Digga D, Central Cee and Dave. Oh yeah, and Suspect.
Ahh yeah! Suspect that's my guy, OTB. What song have you had on repeat since you've been here?
'Who Told You' by J Hus and Drake.
One unexpected thing that you've learned about London?
Y'all don't use Euros no more…?
Are there any iconic dancehall artists and performers that you'd like to share the stage with? 
Masicka.
What's your favourite song from Masicka?
'Tyrant', 'Right Now' and 'Paint The City Red Freestyle'.
Would you say London nightlife or daytime?
Nightlife.
What's essential on your music playlist? Who are you listening to?
Rod Wave.
One souvenir that you're taking back?
Stefflon Don's sister.
Gully or Gaza?
ZTEKK.