PAUSE's 2022 Award Season Round-Up.
This year saw a return to normality for many as the Covid-19 pandemic began to settle, with many an award show taking place in the process. From the acting elite styling on the Oscars red carpet to fashion royalty touching down at the CFDAs, this year has seen a wide selection of celebrity statements. Capturing some of the best looks of 2022's award seasons, PAUSE have put together a comprehensive list of some of this year's standout celebrity ensembles, from Timothée Chalamet and Jaden Smith to Wisdom Kaye and Burna Boy, we've got it all.
Check it out below.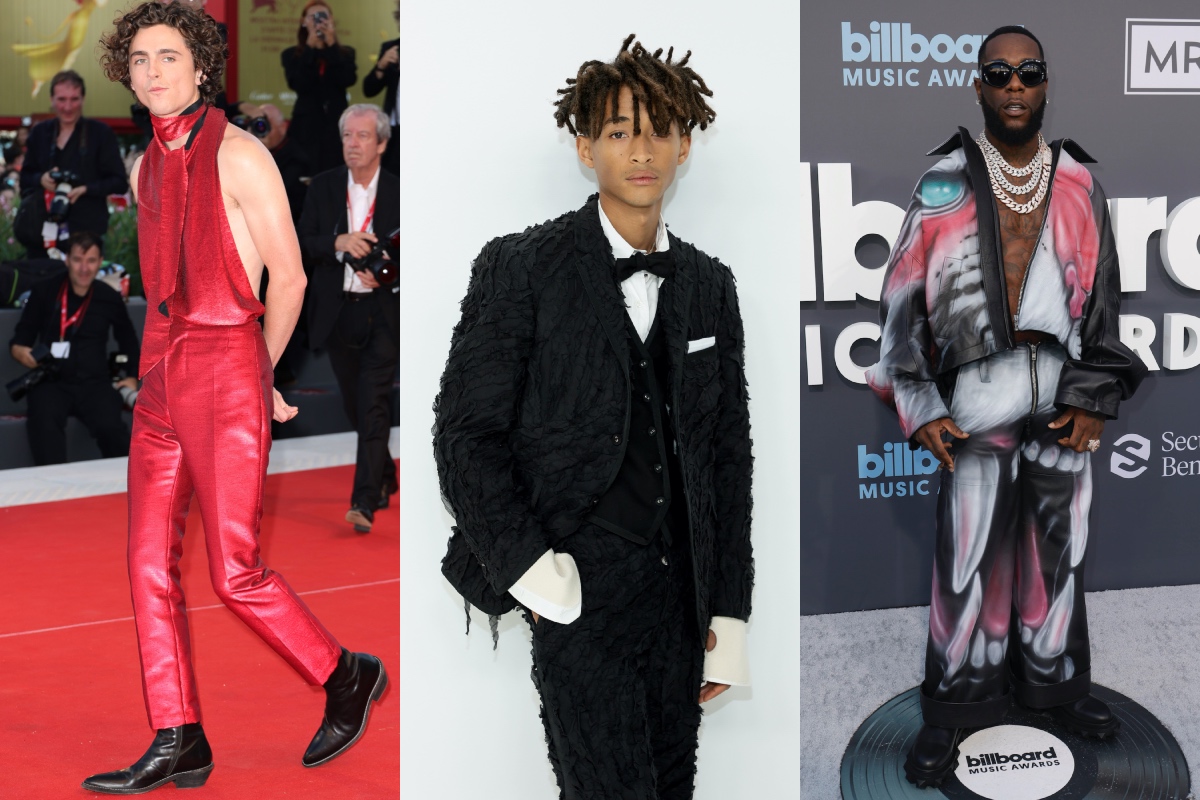 Burna Boy- Billboard Music Awards 2022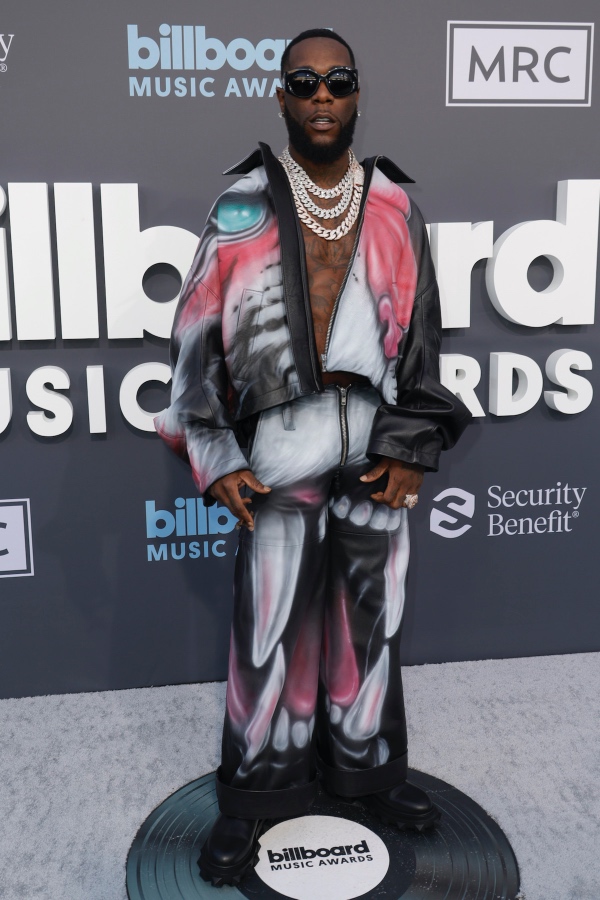 Notorious singer-songwriter, rapper and all-round Nigerian superstar Burna Boy proved to be one of music's best-dressed earlier this year as he took to the red carpet of the Billboard Music Awards 2022. Rocking an upper-echelon take on streetwear, the 'Last Last' hitmaker opted for a shirtless approach as he donned a Gerrit Jacob designed graffiti-laden two-piece ensemble, with shades of blue and red popping strikingly through the bold white tiger graphic that stretched across both the top and bottom half of the look. A simple black-on-black sunglasses and army boot combo completed this standout outfit. Killin' Dem.
Jaden Smith- CFDA Fashion Awards 2022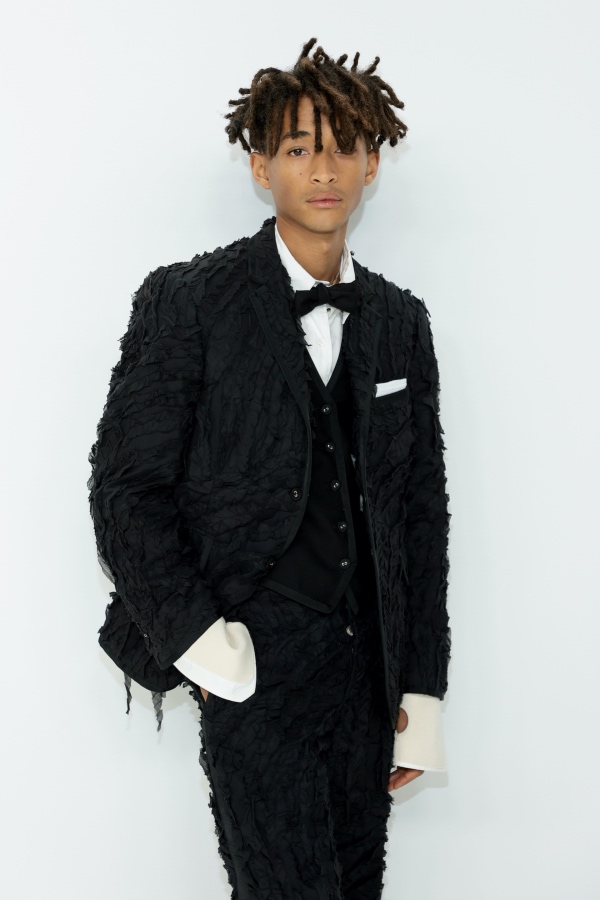 Arguably being the tastemaker of this generation, Jaden Smith turned all the way up to this year's CFDAs and put together a timeless Thom Browne look… with a twist. The famous musician, model, and anthropologist hit the red (or white) carpet donning a classic black and white tuxedo-style suit, keeping iconic elements such as the bow tie and white suit shirt. Bringing in his own left-of-centre take, Jaden's attention to detail stole the show as elongated hole-laden shirt sleeves and a heavily-frayed blazer and trousers combo brought this set of timeless silhouettes into the 21st century.
Giveon- Grammy Awards 2022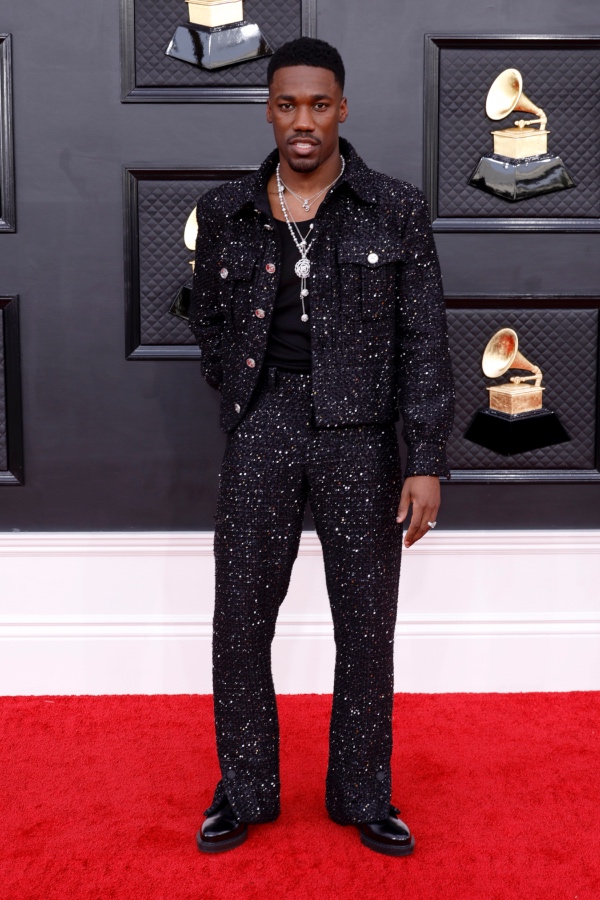 Aside from being one of music's most lovable characters, Giveon is one of PAUSE's most beloved stylers for 2022. Putting on a show in more ways than one, Giveon glittered his way onto the Grammys 2022 red carpet in a fully reimagined Chanel tweed suit, with this bespoke look channeling Giveon's glittering 2022 success in a bold yet tasteful way. From the way this slightly cropped bomber jacket sits just below the waistline to the split hem trousers, Giveon and his stylist Yashua Simmons took their sweet time with this look- and it shows.
Law Roach- CFDA Fashion Awards 2022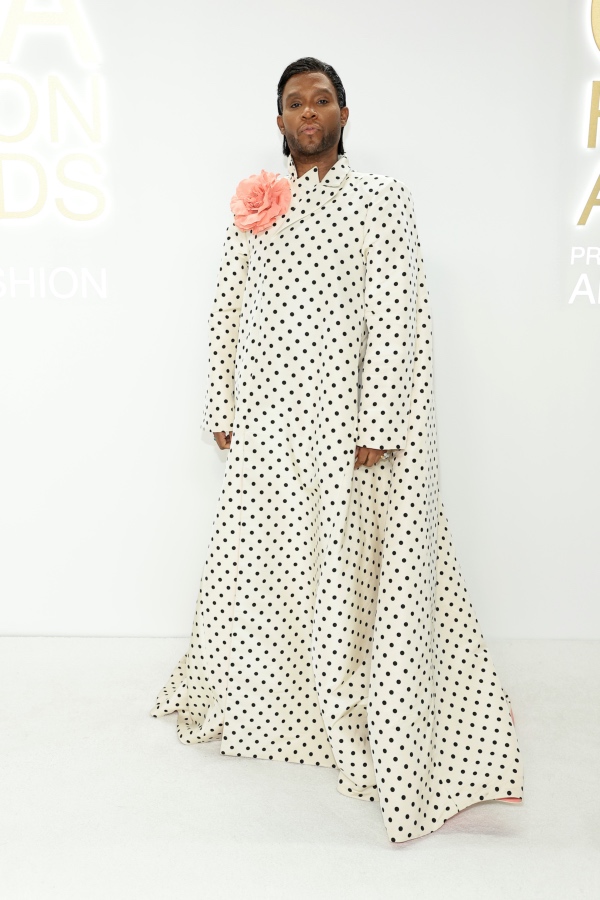 Being the mastermind behind some of Zendaya's most iconic red carpet looks, it's no surprise that Law Roach makes the cut this year, especially if you've been paying to the fashion landscape. Breaking down the increasingly non-existent gender boundaries even further, Law hit the CFDA Fashion Awards 2022 wearing a flowing white and navy polka-dot dress hybridised with a cross-body blazer towards the top, whilst a touch of pink arrives through a striking floral pin. The best of both worlds.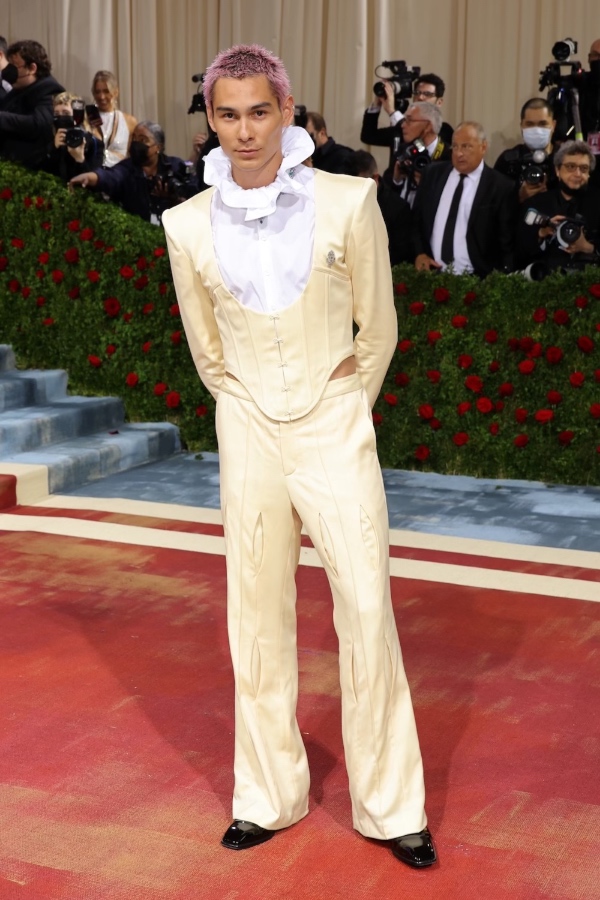 Wearing Head of State, Evan Mock gave everyone a run for their money at this year's Met Gala, truly encapsulating the theme of 'In America: An Anthology of Fashion'. Embracing tradition in a way only he can, Mock rocked a pale yellow ensemble as well as a classic white funnel neck suit shirt. Like Law Roach, Evan also defied traditional gender stereotypes as he donned a pale yellow corset for the top half, which marginally exposed the surfer-come-model's torso, in addition to a matching pair of slit-detail pale yellow suit trousers. Completing the boundary-defying look, Mock opted for a striking pink hair-do, adding that subtle attention to detail that firmly set him apart from the rest.
Timothée Chalamet- Venice Film Festival 2022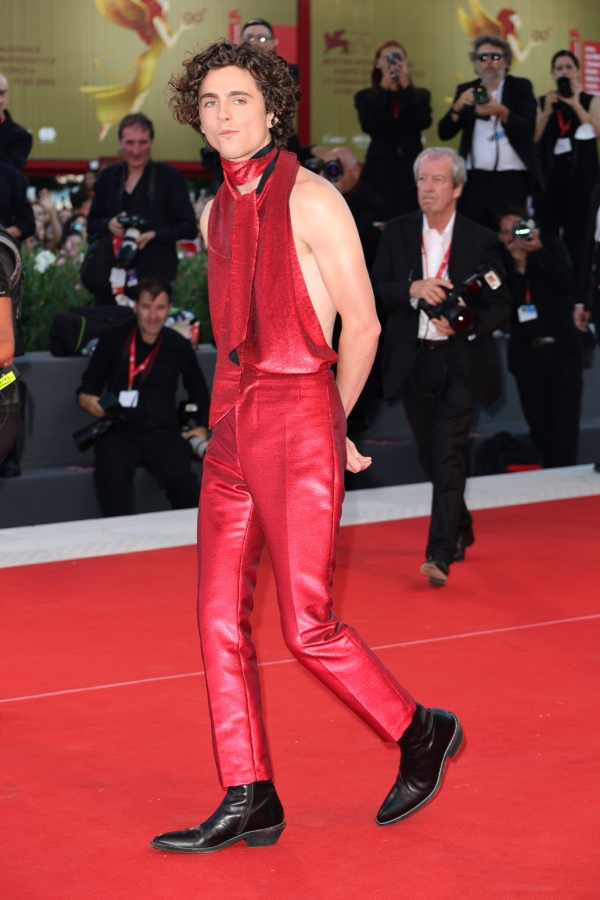 Having firmly made 2022 his year, Dune (2022) and Call Me By Your Name (2017) star Timothée Chalamet took no prisoners with arguably his best ever red carpet ensemble, tackling a backless look at Venice Film Festival 2022. Wearing custom Haider Ackermann, this standout red look tightly hugs to Chalamet's slender frame, with the loosely-tied top half flowing effortlessly into a sleek pair of shiny red suit trousers as well as a pair of black leather Chelsea boots. He's Hollywood's heartthrob for a reason.
Wisdom Kaye- CFDA Fashion Awards 2022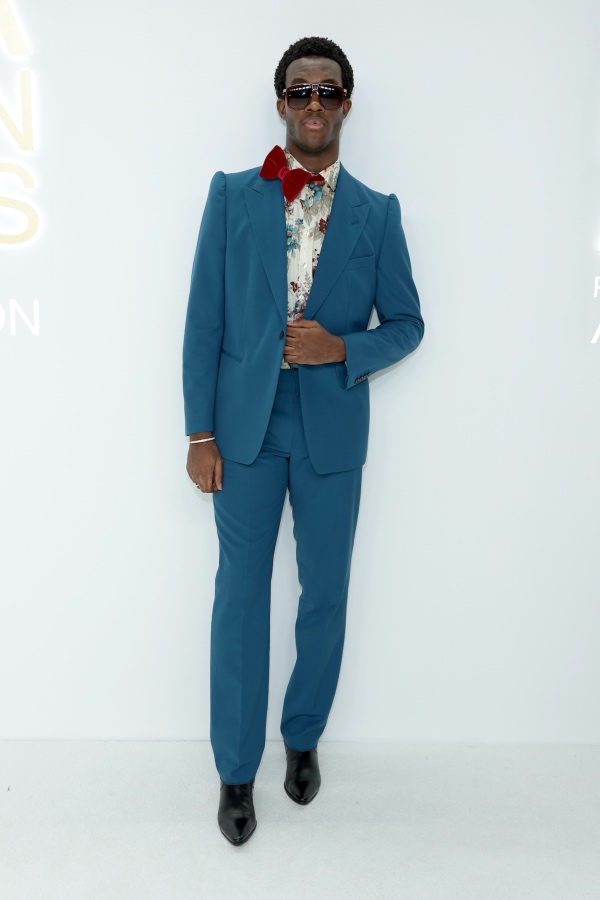 Rounding out PAUSE's standout red carpet looks for 2022 is Wisdom Kaye, who yet again steps up his game. The multi-faceted creative, TikToker and model kept things creative as he brought his own flavour to an otherwise classic suited and booted look, opting for a tilted maroon bow tie attached to the collar of his blue suede suit. Adding to the already vibrant colour palette, Kaye opted for a tucked floral shirt in a creamy off-white colour and a pair of classic aviator sunglasses. This maybe a simple look on the surface, but this one is a hard serve. A top take on a classic? Most definitely.
PHOTO CREDIT: Getty Images (ALL IMAGES)